Welcome to Vernon Tool - The Manufacturing Leader in Industrial Pipe Cutting and CNC Pipe Profiling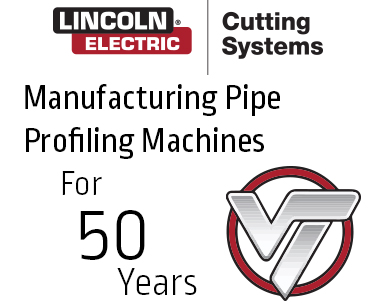 VERNON Tool™, of Lincoln Electric Cutting Systems, is a manufacturer and global supplier of industrial pipe cutting machines, pipe beveling equipment and metal tube cutting machinery. Founded in 1930, VERNON Tool™ has dedicated eight decades to discovering, evaluating and meeting the unique pipe fabrication needs of clients across the globe. American made, Vernon Tool™ machines offer industry leading performance that are engineered for decades of production.

[ Mobile Tap-To-Call toll-free (866) 571-1066 or internationally at (775) 673-2200 ]

We offer a range of industrial pipe cutting and beveling machines, and options that include oxy-fuel, abrasive and plasma cutting equipment, robotic cutting solutions, automated loading and conveyor systems, CNC controlled and Windows based cutting software, and pipe profiling machinery able to accommodate round and square tubing as well as pipe diameters of 1 to 84 inches. VERNON Tool™ pipe cutting machines can produce the following specific cut types and more:
Saddle, Miter, T-K-Y Joints, Fish-mouth, Multi-Intersection,
Centerline Offset, Elbow Supports, Reinforcing Pads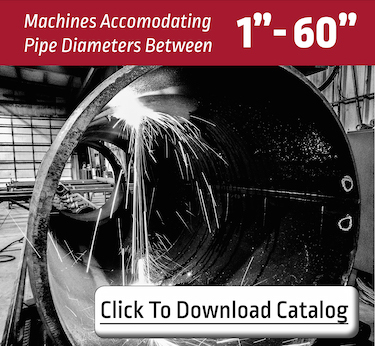 Machine Types:
MPM ~ Pipe Cutting Machine, our flagship pipe cutting and beveling machine.
MP Compact ~ Masterpipe® Compact Profiler, entry-level machine features powerful, dual-axis CNC controls to easily cut pipe or tubing of multiple lengths, diameters.


Visit our machines overview page to see a full range of pipe cutting machinery and info to aid you in determining which Vernon Pipe Machine is best matched for your business' unique pipe cutting application.